Club Italia Gives Back to Local Healthcare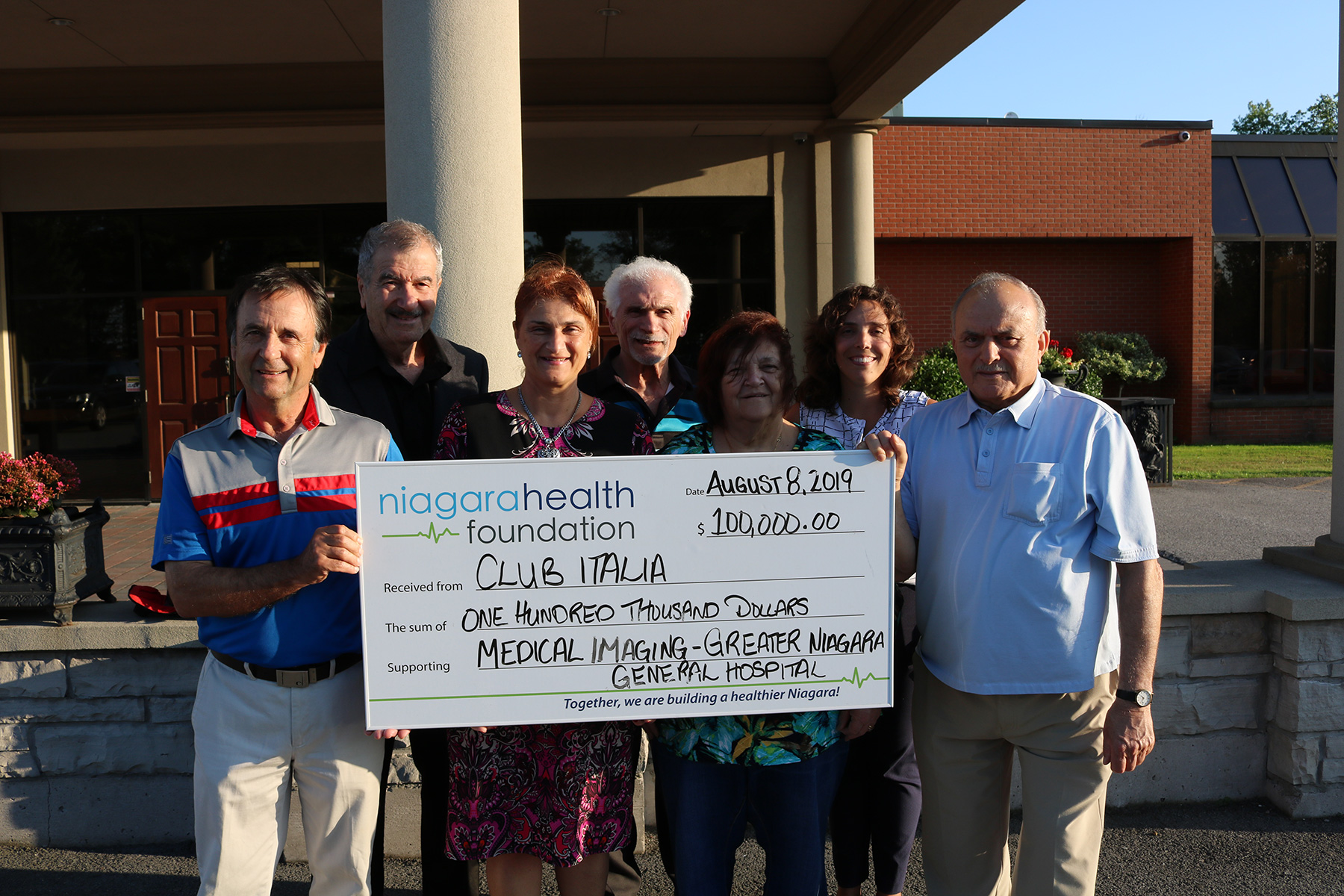 Recently The Niagara Health Foundation honoured Club Italia for their recent donation, finishing our 5 year pledge of $100,000!
Club Italia made this pledge to support the Medical Imaging Unit at Greater Niagara General Hospital, ensuring the purchase of a new CAT Scan Machine.
Through our annual Golf Tournament, and annual Fashion Shows with the Club Italia Ladies Auxiliary and our pasta night dinners, the Club remains a pillar of the
Niagara Community, and has been raising fund to support Niagara hospitals since 1982 – raising an amazing total of over $380,000!!
Niagara Health Foundation stated "it is proud of our ongoing partnership – and the exciting path that Club Italia joins as we build a healthier Niagara and
thank you Club Italia – for your continued support and dedication to help our local hospitals and their healthcare teams deliver the best possible healthcare, right here in Niagara."